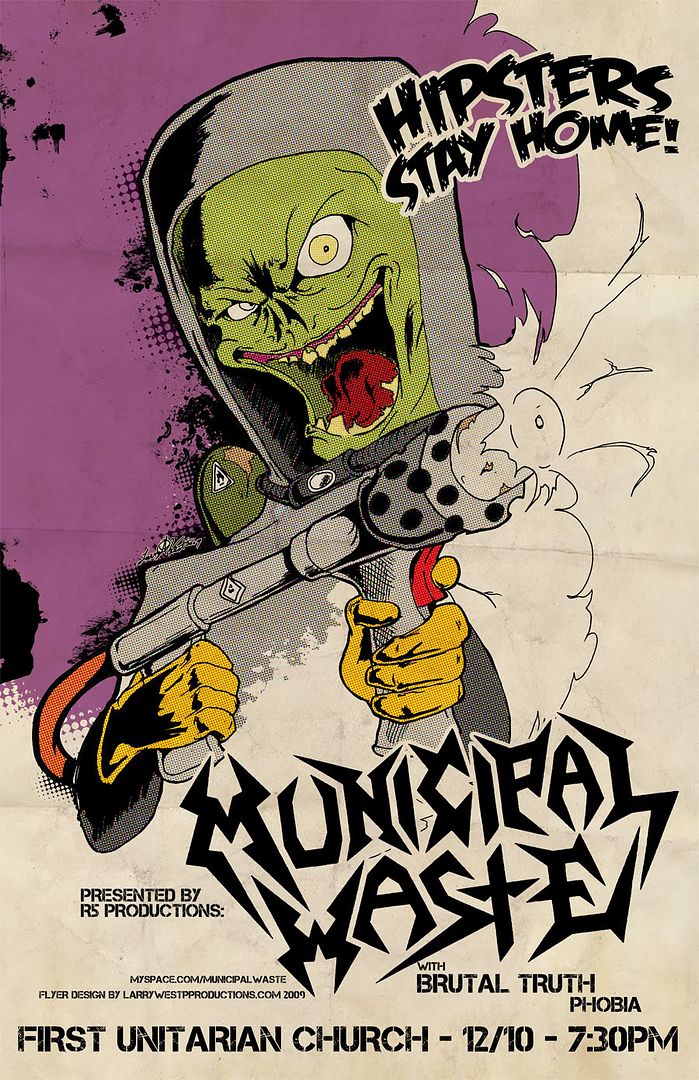 Municipal Waste, for the uninitiated, is a crossover thrash metal band from the great state of Virgina. For years, they have built a loyal and dedicated fan base here in Philadelphia, and have played at the First Unitarian Church to countless applause and moshpits!
Thursday, December 10th at 7:30PM, they will take the stage yet again at the First Unitarian Church and destroy all in their way!
Make sure you download and hand out the original poster, which you can get here!

GET YOUR TICKETS NOW NOW NOW!!!!!
And check out the video for their latest song, "Wrong Answer":