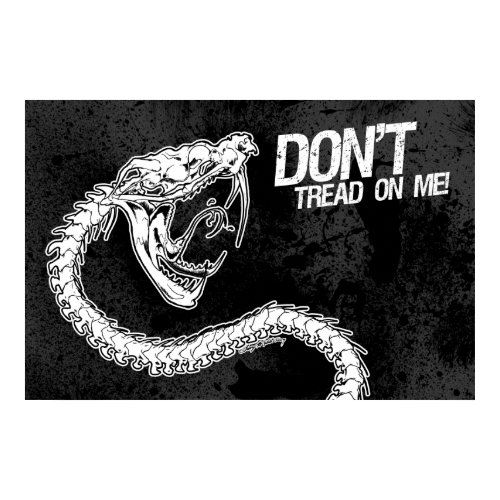 Don't! (Tread on Me) by LuvataciousSkull
I did this piece back in July and finally got a chance to post it today. The piece is called "Don't! (Tread On Me)" and is based on the Gadsden Flag that was flown at the birth of America. In my version, it's a recoiled snake skeleton ready to pounce on any and all who dare to cross it!
This piece was a lot of fun, and work, to get done. The research drove me up a wall and the inking took hours. I really dig this one!